At MVNO World Congress in June, we'll hear how enterprises are placing greater emphasis on making 5G pay. The potential value the segment can drive is huge for operators and MVNOs alike but, in my opinion, too many are approaching the challenge with a B2C technical backbone, and it's hindering progress. It's a myth that the technology is transferable.
I can see why this misnomer has arisen. In some respects, the demands for enterprise businesses are not dissimilar to consumer; easy user journeys, great customer experience, self-management options, and control - all of which can be gained by adopting a digital-first strategy.

But for all the similarities, there are some really important differences too, the most important being that in most cases, the end user is not the bill payer. For the end user, the capability to control all aspects of the bill is therefore largely irrelevant. This applies whether you are SoHo, SME or multi-national. The challenges are still the same.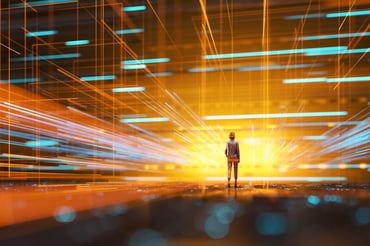 Instead, what they all require is a system or stack that can support multi-tiered set ups that can scale. This could comprise support for single administrators, teams of administrators or even an account holder or bill payer, who can control budgets and determine who has access rights. In these varied scenarios, it's crucial to be able to assert different levels of accountability, and freedom to change aspects of the proposition and service management, such as tariff definitions and/or the subsets of end users that they apply to.

Larger companies will have more complex hierarchies to manage. For example, being able to bill different departments or manage individual user set ups across teams within and across departments (including times when people change job roles), will be imperative for cost, efficiency, and control.

Of course, it's not just big enterprises looking for these outcomes. SMEs also need functionality that can put administrators and/or bill payers in control. Plus, they want the flexibility to scale with little additional effort and without compromising their overheads and resources.

But no matter the size of the organisation, versatile stacks become especially important for converged service users. Mobile, broadband, home working, office and field working, handsets through to IoT devices make for a very complex set up. Accurate, timely billing, coupled with a complete view of the user landscape are imperative.

On the other side of the fence, an operator or MVNO can't act as an account manager and service their enterprise customer properly, if they don't have accurate, up to date reporting.

Yet, despite these very specific nuances, there's still a temptation to use B2C billing systems. I have witnessed how this creates a disastrous foundation for growth. There's no control. Work arounds are introduced to manage inefficiencies and because reporting is so inconsistent, there's no single view of exact revenue and profit. What's more it's inflexible – aspects of the system can't be easily or quickly dialled up or down.

Working with brands like BT and VMO2 in the UK, through VADSA in Mexico to redONE in Asia, we've proven that a cloud-based solution can provide the control brands need to manage people, process, and profit at scale and with pace. We've designed capabilities that lets companies manage and alter complex billing procedures easily, no matter whether they are managing a few or hundreds of users. And as we've been careful to continuously invest in anticipation of market developments, it's technically sound for the 5G and even 6G era.

This functionality and simplicity of use excites our customers. They can spot opportunities to better manage costs, improve operations, innovate, and out compete the market. Plus, by taking advantage of our decades of trusted technical heritage and expertise, they get more clarity on how quickly and effectively they can land 5G.

Granted, talking about B2B stacks may not be as thrilling as a new virtual reality headset. But when it comes to keeping enterprise customers happy and accessing greater margin, I think you'd agree it's always best to be in the real world.
If you'd like to meet to discuss how your enterprise can capitalise on 5G ahead of your competitors, then follow this link to book a meeting with the team. We'll be in Amsterdam, ready to help you move your strategy on to the road to success.