Thanks to the rapid rise of ChatGPT, there is now a real appetite to use machine learning (ML) and artificial intelligence (AI) in the workplace.
The benefits range from producing complex, technical documentation to support product launches, through to data insights that inform better decision making. In the world of networks, the most usual occurrence of ML in action relate to examples of managing the infrastructure, such as predicting outages or degradation to service.
But despite the value AI and ML can bring, very few telco organisations have made the move towards a comprehensive multi-discipline AI strategy. That's usually because they don't have a vision as to how AI and ML can really fit into their customer facing operations, nor the core competency required to execute it.
Even if they have made the first steps, it's not necessarily generating the desired results. For instance, according to McKinsey, only 5%[1] of telcos have a full AI marketing and personalisation strategy that's delivering an ROI on expected growth and benefits.
Of course, you could argue it's early days for the burgeoning technology and it's still very costly. Only the larger operators can afford data science teams needed to make AI a success. However, the argument is flawed
MVNOs driving growth with a digital telco strategy
In Australasia there are numerous examples of small to medium MVNOs using AI to improve customer lifetime value and reduce churn. To give a flavour of the stats percolating through:
One MVNO doubled its acquisition rate with only a 30% increase in marketing budget following AI powered media mix analysis.

Another saw a 25% increase in bundling rates after applying a cross sell propensity model.

The most eye-opening figure relates to the bottom line of one operator. It garnered AUS $6.5m revenue improvement from overhauling its churn strategy by applying machine learning.
These figures show that AI most definitely has a place in a digital telco strategy. They demonstrate a great opportunity for telcos to innovate and gain commercial advantage before their competitors through the application of decision intelligence.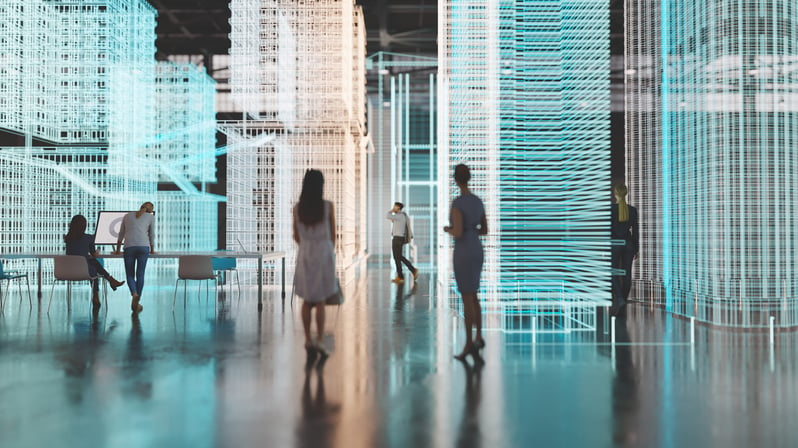 The examples above, all use data and AI to make macro investment decisions, whilst also focusing on specific areas such as acquisition and retention. They are proving that when an AI strategy is adopted, as part of a digital telco mindset, it's possible to optimise investments and create more effective marketing campaigns that manage churn, yield and revenue from cross-selling.
So how are they doing it?
It's true, that in the past, any form of data intelligence gathering needed a hefty investment in technology (usually comprising multiple systems), a painful implementation and integration project, and a team of expert analysts and data scientists.
But things have dramatically changed, thanks to the SaaS model of purchasing and using software. The MVNOs referred to above all have this business model in common. They've taken advantage of low-cost subscriber software, providing access to real-time intelligence without the need for specialists or difficult and lengthy transformation projects.
This approach is making the digital telco more achievable for small brands. As a result, they are becoming more agile and competitive, and more successful almost overnight. The use of AI is not only helping brands attract and retain more customers for longer, but it's also helping them make the right spending decisions. Consider it a budget superpower – you can literally find out which half of the marketing budget isn't working. For instance, companies often spend on social media because their competitors do. But what if the daily insight reports said to stop.
Knowing it's fruitless makes it much easier for marketing directors to pull the plug. The money can be used elsewhere on channels that do work, or on very different things like improving customer service process or innovating new product.
No code solutions are here
Our belief is that the most successful MVNOs will be those that adopt this strategy, which is why MDS is delighted to announce that it's new offer 'Decision Intelligence', a 'no code' AI decisions tool specifically designed for the telco market.
It takes feeds from all data sources including billing, CRM, and digital channels to find patterns of customer behaviour that can be used to drive growth. Using AI and ML in this way augments the insight companies need to create a complete 360-degree view of the market. What's impressive about the tool, is that it will work with any platform, so you don't have to be with any one vendor for billing, for example, to still reap the benefits.
We will be showcasing this new offer at MVNO World Congress in Amsterdam. We'll be on hand to demonstrate the value that can be created in days, and the simplicity in adoption and implementation.
You can now book a meeting for a one-to-one demonstration, tailored to your strategy at the Congress, or sooner if you can't wait until then!