Business customers are typically the most profitable segment of a service provider's customer base. However, these valuable customers often sit on legacy environments and old technology, and are managed by manual processes. Why? Because the business processes and commercials are considered to be complicated, and operators consider it too risky to unravel, improve and automate.
But now 5G is here and disruption is guaranteed.
5G will bring new network capabilities and new business services, which will place increased demands on operators and their BSS platforms, which were not designed with 5G in mind. These new 5G services require increased automation, real-time capabilities and game-changing levels of customer service. Operators with these capabilities will be able to serve their existing customers more cheaply, and with a higher degree of satisfaction, whilst discovering new business opportunities.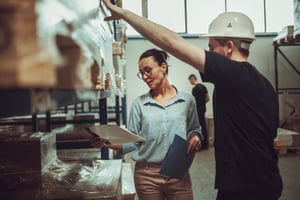 These business opportunities will be driven by new, co-creative relationships between operators, enterprises and other industry stakeholders, through which these parties will work together to create solutions designed specifically for businesses in that industry, and that offer attractive sector-specific SLAs for service reliability and assurance.
This collaboration will require sophisticated partner-management capabilities that can both credit and debit stakeholders, based on the overall value or revenue of the services being created. Clearly legacy platforms aren't up to the job, especially as we're not just talking about one or two partners here – the 2020 telecoms.com Annual Industry Survey found that 68% of respondents believed they would need up to 50 partners to successfully deliver these new digital services.
But it's not just about managing partners. To successfully monetise 5G ecosystems, operators will need a digital BSS with the following capabilities, as a minimum:
End-to-end automation to replace manual processes
Zero-touch self-care designed for business customers
Real-time billing management, including notifications and balances
Customer analytics
Not only will these capabilities greatly improve the experience for business customers – an experience which lags far behind that of lower-margin consumers - it will also enable operators to make savings and increase revenues – our research with analyst house STL Partners found that operators that adopt these digital BSS use cases could increase their EBIT by as much as 34%.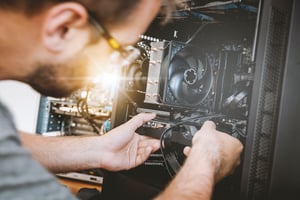 The launch of 5G services will make it almost imperative that operators digitise their BSS and move their most valuable business customers onto platforms that are more agile, more effective and more able to drive revenues. Those that don't may struggle to recoup their 5G investment, and are at risk of "delivering a 5G network with a 2G experience", as a recent Omnisperience paper neatly puts it.
Delivering a sub-standard service is always risky, but it is particularly so right now – 5G will make the B2B domain even more lucrative, so we can expect a swathe of new providers, unencumbered by legacy platforms and manual processes, to appear on the scene, hoping to take their slice of the market.
At MDS Global, we have been supporting the complex needs of the business sector through our BSS monetisation platform since our inception. Our B2BonDemand solution is 5G-ready, providing end-to-end automation, self-care, customer analytics, real-time processing, notifications and balance management. Our specialist business functions enable service providers such as BT and Telefónica UK to manage the complex needs of this lucrative market.