The enterprise 5G market promises fertile new revenue streams for service providers. Operators that currently only serve the consumer market are planning their first steps into the B2B world, usually by attempting to add B2B capabilities to their existing B2C BSS stack. Those that already offer B2B services are looking at how they can extend their current offerings by providing new 5G, IoT and non-telco services. Often, these providers will be operating with a single, converged stack for B2C, SME and enterprise.
However, unless they offer the most basic of B2B services, these operators will already be struggling to manage the complexity of the enterprise market, which is characterised by solution-based, customised sales and negotiated pricing. When they try to extend their offering to include new 5G, IoT and non-telco services, they will find that their single, converged stack just can't cope.
Both types of operator – those that already offer B2B services and those that plan to start offering them – may be planning a digital transformation program to add the necessary capabilities to their existing BSS stack. However, these projects can be extremely complex, often finishing over time and over budget, and sometimes not even in time to launch the new services before their window of revenue opportunity closes. Others may fail completely. In fact, 68% of digital transformation projects fail.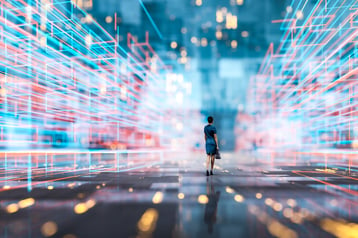 But it isn't just about technology – the enterprise market is culturally very different from the consumer market and requires a fundamentally different approach to doing business. To succeed in this world, operators need to understand the nuances of the enterprise market and be prepared to make dramatic changes to their processes.
So, if you are a B2C service provider looking to add B2B capabilities to your B2C stack, or a seasoned B2B provider planning to transform your converged stack so that it can support 5G – stop. There is another approach you should consider - setting up a clean, separate stack for your new enterprise 5G services. This stack should be digital and fully-automated, with self-serve functionality to improve the customer experience and reduce costs. It should be a low-CAPEX solution, ideally offered on a pay-as-you-grow licence to directly link costs to revenues.
Read our whitepaper to learn more – A Greenfield Solution to a Brownfield Problem >>
This new, separate stack will enable you to test and launch new services quickly without disrupting the established base. There are direct financial benefits to this approach too - according to McKinsey research, operators that set up a separate stack can gain 23% more subscribers in their first year of launch, 70% of which are completely new customers, so are not cannibalised from legacy parts of the business.
As this new stack will have the capabilities that are the end-goal of many digital transformation projects, once your new services are up and running and delivering new revenues, you can start migrating your existing customers and services to the new environment.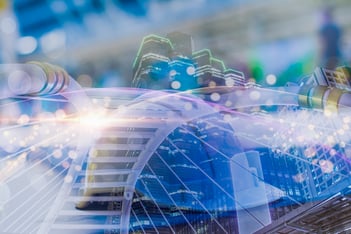 Bringing together old and new services is complicated, especially if you are bridging the B2C/B2B divide. However, it is a lot easier if you select a BSS that has the capability and flexibility to model complex B2B products and to mirror existing services already under contract. There are three options when it comes to joining together old and new services:
Converge on the new stack
Converge on the old stack
Implement a hybrid model based on the product and customer type
There is no one-size-fits-all here, so it is important that you choose the right approach for your customers and services. The timing is also crucial as you need to get your new services to market whilst they are still relevant and profitable, and before a competitor gets in there first.
This is where MDS Global can help. With our quick start Metro implementation, you can get your new services up and running in just 12 weeks. If you then want to migrate your existing customers and services to this new environment, we can provide migration support and can help you to configure and bundle your existing services on the new platform.
Most importantly, we have the B2B expertise to help you get this right. Our B2BonDemand BSS solution, which underpins the B2B flavour of our Metro deployment, is designed to handle the complexities of the enterprise market with ease. In fact, B2BonDemand has been tried and tested in the B2B divisions of leading Tier 1 providers, including BT, Telefónica O2, TalkTalk and eir Ireland, so we are ideally placed to advise you on the enterprise world.