Of the many changes that 5G will bring to the telecoms market, one of the most interesting is the impact it will have on the relationship between operators and their enterprise customers. With previous generations of technology, operators have had sole responsibility for defining their readied network services, but with 5G, enterprises are promoted to co-creators.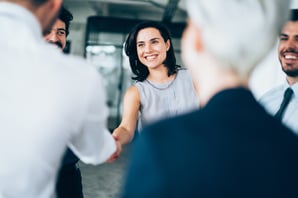 Co-creation, alongside other features such as network slicing, cloud storage, multi-access edge computing (MEC) and so on, will enable a much greater degree of personalisation, empowering enterprises to define the service to meet their exact requirements for speed, latency, reliability, capacity, power drain and security. The standardised packages of previous generations will no longer be enough to meet new customer demands.
But it isn't just the relationship between operators and their customers that will change in the co-creation era – operators will work alongside a variety of third parties, including industry vertical associations, other suppliers, and even competitors, to define and create innovative services. Of course, co-creation isn't entirely new, and most operators have previous experience of working with partners to deliver a variety of services, but with 5G, the need to co-create, particularly with customers, becomes an imperative.
But operators don't need convincing of this - a TM Forum survey[1] found that 81% of telco CXOs are looking for ways to innovate, experiment and co-create with their enterprise customers. In fact, some operators have already made a start - AT&T has taken the lead with its Foundry Innovation Centres, where its teams work with enterprise customers to demonstrate how their services would work in a 5G environment, and its 5G Innovation Program, in which it works alongside companies such as Cisco, Ericsson, Microsoft, Nokia, Samsung and WarnerMedia, to create and develop new customer experiences using 5G.
However, whilst co-creation will drive new opportunities, it will also bring new challenges, both cultural and technical. One of the biggest technical challenges will be the monetisation of these complex B2B2X ecosystems, which may involve multiple partners, stakeholders and network service needs.
Read about our catalyst project that demonstrates how 5G services can be monetised in an open environment >>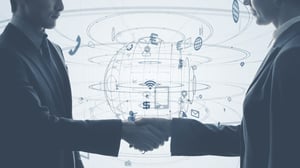 To effectively monetise co-created, personalised services, operators will need a flexible and agile business support system to support quick configuration and price complex service options. However, existing BSS deployments are not designed with this level of flexibility in mind - they are designed to cater for a more standardised set of requirements defined by the operator – so will struggle to remain relevant in the 5G, co-created era.
For several years, operators have been trying to transform and consolidate their platforms for each different market sector - B2C, SOHO, Enterprise, IoT and so on. These transformation projects are complex, may still be years away from completion and may provide modest results, as there is a limit to how much flexibility can be bolted-on to a traditional BSS stack. The better option is to deploy a new, cloud-based BSS-as-a-Service that has been designed to serve the co-creation enterprise customer. This stack should be run in parallel to the existing stack and reserved for 5G services and customers. Over time, existing customers can be migrated to the new stack. This BSS-as-a-Service approach is quicker, more economical, and more likely to be a success.
Learn how 5G is driving BSS modernisation >>
MDS Global's B2BonDemand is a cloud-based BSS-as-a-Service that has been designed with agility, personalisation and co-creation for business enterprise customers in the 5G and IoT sector in mind. It enables operators to bring new configurable services to market rapidly and react quickly to changing market conditions. B2BonDemand manages and automates the complexities associated with multi-stakeholder environments, enabling operators to automate and assure all touchpoints with their partners and customers.
Download the B2BonDemand Datasheet >>
[1] "5G Future: Targeting the Enterprise", TM Forum, https://inform.tmforum.org/research-reports/5g-future-targeting-the-enterprise/