According to Gartner's August forecast on vendor prices, compounding inflation, sustainability requirements, and competitive labour markets will lead to a 15%-20% increase in SaaS costs. This will make uncomfortable reading for many CTOs.
However, I think it's important to state that this prediction doesn't have to be a 'fait accompli'. Telco's around the world are already using a variety of models to manage the risk. What's critical to understand, is that they all have one thing in common, and that's a flexible operating model.
The move to the cloud has transformed how businesses work, compete, serve customers, and deliver services to market. But as we look around the world, adoption rates have varied for a plethora of different reasons.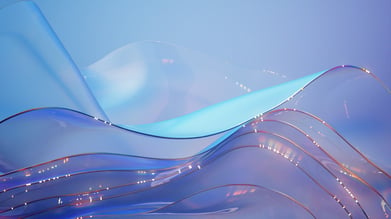 An overriding priority for any data strategy is to ensure reliability and security. But these assurances can't be assumed with cloud technologies. On prem is still deemed critical for some, so there's a spectrum of implementations globally. In some regions, the regulatory framework dictates that only in country data centres are employed. In others, sector governance might insist that centres are built and owned by the company to ensure security and control.
Then there are the scenarios where a company has itself determined that data centre ownership is a low-risk option, and one that also removes barriers to entry – think of the regions where there is a greater likelihood of natural disasters, stable connectivity is lacking, or where there simply aren't the third-party providers of rack space for servers.
To date, these sorts of scenarios most commonly arise in areas of the world such as South America, Africa and the Middle East. That's likely to change as the likes of SAP and Oracle announce new centres in countries such as Saudi Arabia.
However, it's unlikely we will see an immediate rush to the cloud in these territories, not because the strategy to migrate isn't valid, but because huge sums have already been invested in on prem solutions. If the business has committed $5m to a five-year programme, then it's unlikely there will be appetite to reverse the strategy.
Of course, even with these market changes, public cloud isn't for everyone. Predominantly this is because organisations still want choice on licencing and control of the SaaS model.
Yes, SaaS provides a fast route to setting up new services and applications, and it brings scope for experimentation, but there is still room for latency if connectivity is poor which can undermine performance and SLAs. What's more, the SaaS licence model makes for a more rigid implementation, and as Gartner points out, a more costly one too, especially if you have ambition to grow.
It's also important to remind ourselves, that no matter whether the data provision is virtualised over public or private cloud, it has the same technical attributes. As such, a hybrid model that capitalises on both options can give users far more choice.
For organisations that want to serve the world, adopting a hybrid solution has determined a strategy that is highly flexible and scalable, yet honours any regulatory or in-country dependencies. By blending both models, it's allowed companies to effectively manage CAPEX and OPEX, take advantage of self-serve functionality, simplify process (such as moving away from complex tariff management) and scale the provision up and down according to demand.
A good example of this in action is being able to run the billing for two-year contracts in data centres and run promotions that will add 5000 connections overnight via the cloud. In this instance, the SaaS model provides the flexibility needed to serve sudden demand.
This hybrid model isn't exclusive to multi-nationals either. A scaling SME with just five users can also successfully adopt it. The net result is they can carefully manage overheads and reduce the commitment to hardware as they grow, retain control of how customers and propositions are serviced and stay agile and competitive. It's how numerous MVNOs around the world are structured, and to great effect. By keeping their options open they remove any friction in the business model and on the balance sheet.
The final thing to note, is that true flexibility comes from working with application providers who are cloud agnostic and can deliver services at any point on the spectrum of in-house on-prem, to a cloud-only architecture – it's the ultimate test of end user choice.
When costs are likely to rise, every business will want to know it has a choice on how it responds. That's why it will become more critical to work with software providers that offer expertise, experience and a hybrid model that can underpin every telco's strategy.
If you think it's time you reviewed how SaaS could impact your bottom line and ability to serve customers, then speak to us about the choices you have. There will be more than you realise. Our team will be at MWC, so why not book a meeting with them to walk through the options and ensure you're on the right path for now and the future.