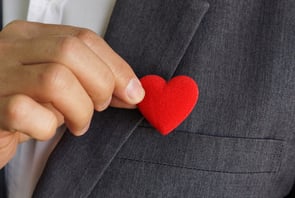 Customer loyalty is dead. Or so we are told, with the cause of this demise often blamed on the almost endless choice consumers now face as a result of their constant connectivity. But is it really true? Apparently not, according to a survey by Facebook IQ[1], which found that 77% of consumers return to the same brands again and again, with 37% identifying themselves as 'brand loyalists'.
Facebook's conclusions are confirmed by a recent study by Nielsen[2], which found that two thirds of shoppers in Europe participate in loyalty schemes, although participation varies greatly by country, peaking at 94% in Finland, and 90% in the UK, down to 49% in Denmark.
But even if customer loyalty isn't dying out, brands do have to work hard to ensure their customers remain loyal. The 'customer for life' no longer exists. Brands have to create a compelling value proposition that keeps customers coming back again and again, regardless of how many other options they have.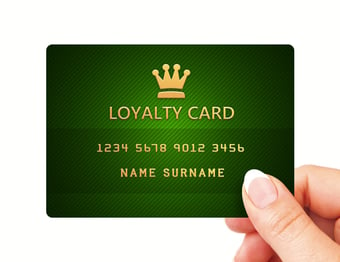 Some retailers don't have loyalty schemes, and instead rely on their low prices to encourage customers to return. However, with the success of certain discount retailers in recent years, they are struggling to match the low prices of their competitors. If they are no longer the cheapest, their customers will take their loyalty elsewhere.
Other retailers view loyalty cards as the cornerstone of customer engagement, but with the arrival of digital alternatives, physical loyalty cards are becoming old fashioned. In addition to this, consumers are increasingly suspicious of how companies use their data and fear that it may not be held securely.
However, when it comes to our phones, convenience trumps data management concerns. According to the Nielsen report, 69% of loyalty scheme members said that they would be more likely to participate in a loyalty scheme if a mobile app was available. This means that retail apps are ideally placed to increase customer loyalty – they give customers access to the retailer's store wherever and whenever they want and can improve the in-store experience with product locators and booking systems for services or events. They can even change customer behaviour through location-based marketing with notifications for near-store activity.
This functionality can be very effective and is a good starting point for retailers, but those with an MVNO have an ace up their sleeve: access to customer data. Retail MVNOs have a unique insight into their customers' mobile shopping habits, enabling them to build their brand, differentiate their mobile services and provide constant in-your-pocket value. Here are our top three tips for taking advantage of this opportunity:
1. Deliver highly targeted marketing
Retailers without an MVNO only know what their customers are browsing for when they are in store or using their website or app. This means that they have information on their customers' behaviour for a limited number of hours each week, and they have no way of knowing when a customer makes a purchase from a competitor.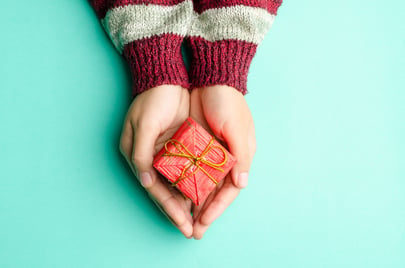 Retail MVNOs, however, have access to all of their customers' mobile shopping activity. They can deliver highly targeted marketing to customers and potentially change their behaviour. For example, if the retailer knows that a customer shops online with a competitor every Tuesday evening, the retailer could send the customer an offer on a Tuesday morning, encouraging the customer to shop with them instead.
2. Reward loyalty with data
Differentiation is difficult for MVNOs, which often end up trying to compete on price – a race to the bottom. However, a retailer with an MVNO can easily differentiate itself by rewarding loyalty with data: the more frequently a customer shops with the retailer, or the more they spend, the more their data allowance increases. Data is the ultimate loyalty reward because it is highly valued by consumers, but cheap for retailers to purchase, unlike petrol, which is the go-to loyalty reward for supermarkets.
Another option is to waive data charges for customers using their phone to shop with the retailer. Think of the opportunity presented by a customer who wants to do their shopping on their phone, but has run out of data. If they can shop with one particular retailer and not have to pay for data, they will have a very strong incentive to choose that brand.
3. Offer bigger rewards for customers with multiple devices
Retailers often run promotions that favour families, with the value increasing with the number of items purchased - think of the ubiquitous 3-for-2 offer. Replicating this type of offer with discounted handsets and free data can turn an individual customer into a family-with-multiple-devices customer.
So in conclusion, the key to customer loyalty can be summed up very simply: understand your customers and their shopping habits, and reward their loyalty with something they value highly – data. In this respect, as in many others, retailers with an MVNO are light years ahead of those without.
Read about the 6 reasons why retailers should start an MVNO.
[1] 'Modern Loyalty: Love in a Time of Infinite Choice', Facebook IQ, http://insights.fb.com/2016/11/01/modern-loyalty-love-in-a-time-of-infinite-choice/
[2] 'Get with the Program: Card-carrying consumer perspectives on retail loyalty-program participation and perks', Nielsen, http://www.nielsen.com/content/dam/nielsenglobal/vn/docs/Reports/2016/Nielsen%20Global%20Retail%20Loyalty-Sentiment%20Report%20FINAL.pdf