This article was first published on The Fast Mode. Read it here.
The global health pandemic of Covid-19 continues to bombard us with new challenges every day of the lock-down. Activities and functions that we had before Covid, perhaps taken for granted, have had to be reinvented, adapted, or stopped completely. The way we teach our children, the way we shop, the way we work, the way we receive healthcare and Government advice, and perhaps, most importantly of all, how we track the virus and share knowledge about it, are all dependent on the telecommunications industry. Behind our critical healthcare service and invaluable key workers, Telco is providing the arteries for our survival, keeping the beating heart of the economy going, whilst facilitating our regular day to day. The internet, data, and the infrastructure it runs upon are no longer just a business requirement or a consumer entertainment tool, they too, are a lifeline.
This heightened awareness of telecoms and technology's importance during this crisis quickly led to directives being introduced by the Government and Ofcom. The UK's leading service providers have pledged a set of commitments to support and protect their customers, including those considered vulnerable from circumstances arising from Covid-19. These commitments include:
Ensuring fair treatment and support for customers who find it difficult to pay their bill as a result of Covid-19.

Offering generous new mobile and landline packages, such as low-cost data boosts, to keep customers connected.
Removing data caps on all current fixed broadband services.
Ensuring that vulnerable customers, or those self-isolating, receive alternative communication methods in instances where priority repairs to fixed broadband and landlines cannot be carried out.
With little notice, service providers have adapted to facilitate our new way of living, by not only taking on board the directives, but also adapting their systems and architecture to cater for new services, changing pricing models, and expanding bandwidth capacity where and when they can. Some operators have rolled out unprecedented offers, services and gestures of goodwill to targeted groups in order to provide assistance. EE, for example, are offering unlimited data to NHS workers until October.
One of the key things that this crisis has uncovered is the extent, complexity and vulnerability of the ecosystems that support the resources we depend on; vital elements that were previously hidden, which we may not have considered until the event of social distancing. Supermarkets adjusting their business model to focus on deliveries, delivery companies raiding the stock of Hertz and other van hire companies to support demand, and even the Government having to adjust the tax system to offer business relief and keep companies solvent. These ever-adapting requirements to the scenario are also prevalent in telco.
W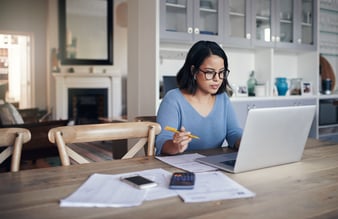 hen service providers need to make changes, an army of back-end vendors work around the clock to facilitate change requests. Companies buried behind big telecoms brands, but working closely with their customers to make things happen. MDS Global are one such vendor. Some of our recent work, initiated by the crisis has included assisting a Tier 1 business operator with the 12-hour turnaround of defining and implementing new offers for customers, consisting of low-cost handsets and line rental in order to support remote working procedures.
For an Irish operator, supporting and servicing public sector organisations, such as the police, we've had to adjust pricing models and billing to provide unlimited, free data for customers on specific tariffs, to ensure essential staff can work from home without limitations.
And for those business and consumer customers that may struggle to pay their bills, we've suspended credit control progressions, helping to reduce strain and financial hardship they may face as a result of Covid-19.
For all the big visible changes that are happening in the world, there are little tweaks and adjustments being made along the chain and behind the scenes, in which we are all involved. The health service, the supermarkets, the delivery companies, local councils, the Governments, the volunteers, the charities, the telcos, and the IT/telecom vendors, all working together, sometimes quietly, to get through this crisis. We should all be proud that we really are all in this together.