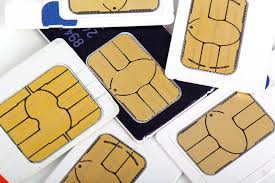 It has been more than 18 months since the GSMA released its eSIM specification, yet CSPs have made very little progress. In fact, the first significant rollout plan has come from an original equipment manufacturer (OEM) – Apple's planned IOS 12.1 spec - rather than from a CSP.
Apple's lead on eSIM implementation will no doubt encourage its competitors to follow suit, but for now, eSIM support is only available in ten countries worldwide, and only a handful of CSPs in each of these ten countries currently offer functionality support. Other CSPs, such as Sprint, have stated that they plan to offer eSIM support in the future, but are reluctant to commit to a timeframe.
eSIM technology sits firmly within the domain of the CSP, yet the fact that it is OEMs that are taking the lead is indicative of CSPs' concerns about its rollout. In fact, it appears that certain carriers have even taken steps to thwart the technology: the US Department for Justice is investigating claims (reportedly made by Apple and an unnamed carrier) that AT&T and Verizon colluded with the GSMA to establish standards that would allow them to lock eSIM-enabled devices to their networks. Such collusion undermines the whole premise of eSIM, limits consumer choice and damages competition.
CSPs' eSIM fears
The main reason for CSPs' reluctance to embrace eSIM technology is that it will enable customers to switch provider more easily. Whilst this will make it easier for CSPs to attract new subscribers, the downside is that they will experience increased churn, especially if they have failed to differentiate their services. In particular, they will struggle to retain the segment of subscribers who are unhappy with their current tariff, but have, until now, lacked the energy required to change providers. In order to retain these customers, CSPs may be drawn into a price war, which is rarely the best approach.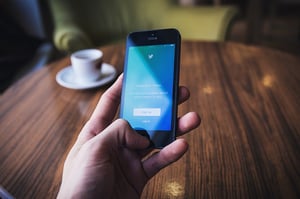 Another concern for CSPs is that eSIM will result in OEMs becoming more prominent in the telco space. OEMs could become one-stop-shops for mobile purchases, enabling consumers to bypass CSPs' stores and websites completely. The OEMs would act as resellers by recommending the most suitable provider and tariff for the customer when selling them a handset. This would put CSPs at the mercy of the OEMs and their tariff promotions, and would rob them of the opportunity to build a relationship with the end user.
OEMs could even launch their own MVNOs, which would give them complete control of the customer, as Apple reportedly trialled in 2016. If this were to happen, CSPs would be at risk of becoming "dumb pipes", as they would be providing the connectivity only.
OEMs to take a side-step into the MVNO world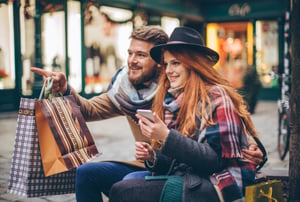 It is predicted that the MVNO market will be worth $94.82 billion by the year 2025[1]. There is no doubt that trusted OEMs, such as Apple and Samsung, could do well in this market, given the levels of trust and loyalty amongst their customers. However, success in the MVNO world is dependent on many factors, including service differentiation, truly understanding the customer and being more flexible than the competition.
Becoming an MVNO is very much a side-step for OEMs and requires a completely different skillset. As Tim Cook, Apple's CEO, explained, their expertise does not extend to the network[2]. Disney could not make this transition, nor could numerous other failed MVNOs. However, others, such as Virgin have succeeded.
How CSPs can maximise eSIM potential
But it's not all doom and gloom for CSPs; there are some very real opportunities for them to benefit from the rollout of eSIM. Here are two suggestions:
1. 'Refer a friend' schemes
To improve rates of with acquisition and retention, CSPs could give their customers a QR code to pass on to their friends. When the QR code is scanned and the friend has registered with the provider, both the customer and the friend would receive a discount on their tariff.
By encouraging and rewarding referrals, customers would have fewer opportunities to meet with and be acquired by an OEM, and the CSP would remain a crucial part of the eSIM process.
2. Companion device plans
Bundling eSIM connections into one plan is a sure-fire way to increase customer loyalty. Offering multi-SIM support, in which a single phone number is used across multiple devices, would give CSPs a huge advantage over OEMs. They could operate a companion device scheme, enabling several connections to exist on one discounted plan. This would also be a successful strategy for service differentiation, as customers would find it more cost-effective to purchase packages from the CSP than from an OEM.
The next step would be to improve their IMS (IP multimedia subsystems) and RCS (rich communication services) infrastructure, so that data can be passed seamlessly between a customer's devices, and from LTE to WiFi. If the process of transferring calls, messages and data between the customer's phone, tablet and smart watch is flawless, the customer will be less likely to churn, and more likely to become a promoter.
Looking to the future
The impact of eSIM on OEMs and CSPs isn't yet clear. It will depend on whether OEMs do become one-stop-shops for mobile customers and, if they do launch MVNOs, how well they adapt to the fiercely competitive MVNO market. It will also depend on CSPs' ability to remain relevant to their customers after the introduction of eSIM. Rather than viewing eSIM as a threat to their customer relationships, CSPs should see the technology as an opportunity to provide an improved service for their customers' device ecosystems. Whilst OEMs may be able to offer customers the best phones on the best networks, CSPs with multi-SIM offerings have an equally powerful proposition.
Read our "What does eSIM mean for your business?" blog post to learn more >>
[1] 'MVNO Market Size Worth $94.82 Billion by 2025', Grand View Research, https://www.grandviewresearch.com/press-release/global-mobile-virtual-network-operator-mvno-market
[2] 'Tim Cook rules out Apple becoming a mobile carrier, saying it lacks the expertise', 9TO5Mac, https://9to5mac.com/2016/05/24/apple-mvno-no-tim-cook/