When planning a new service or proposition, few MVNOs know if their assumptions are correct and their decisions sound until they go live. In fact, they often have to wait for several months after the launch to see if they have been successful. This delay is usually caused by manual, time-consuming reporting, or reporting having been removed from the scope of the project in order to meet the launch deadline. However, MVNOs need this information from the very first day so that they can review their performance and make adjustments quickly.
Why are data insights so important to MVNOs?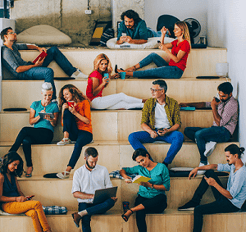 Unlike MNOs, MVNOs do not serve mass-market propositions. Instead, their success lies in finding specific use cases, niches and underserved customer groups and providing them with perfectly-tailored propositions. Each niche has different requirements and unique usage patterns which may not reflect the telecoms norms, so to make good business decisions, MVNOs need to understand their customers' behaviour and the data behind it.
A person or a tool?
Larger MVNOs may have a go-to data expert. This person is an SQL wizard who can build the CEO's favourite charts and react to senior stakeholder requests almost instantly, and all whilst doing their day job. These MVNOs may attempt to build a tool that can provide the insights they need, but this is often a fruitless task - it can be difficult to locate and standardise the data, and it takes time to generate the necessary reports and charts.
However, most MVNOs do not have this kind of expertise in-house, and are stretched too thin to have anyone take the time to learn the necessary skills, particularly as it will take them months to get up to speed. These MVNOs may employ a data scientist to build a tool for them. As it is unlikely that the data scientist will have an understanding of the telecoms industry, the new recruit will need to complete several months of training before they are able to generate any meaningful results, and with data scientists charging an average of £5,000 per month, this is a costly and time-consuming option.
VNOnDemand Analytics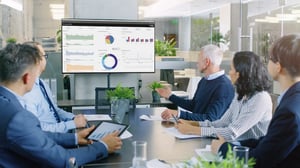 It's clear then that MVNOs need a ready-made tool that can quickly generate relevant insights. MDS Global's VNOnDemand Analytics does just this - it is a set of specialised analytics applications that give MVNOs cost-effective access to the information they need, enabling them to extract insight and make smart decisions.
VNOnDemand Analytics isn't just for data experts – it's versatile and intuitive so anyone can use it. And the reports that any one person generates are available to everyone else in the business, resulting in faster and more accurate decision-making.
The main reports are presented in a simple dashboard, allowing users to re-cut, update and hone in on the different views they need to make on-the-spot decisions. And as it is cloud-based, VNOnDemand Analytics harnesses the power of the MVNO community, as a report that has been requested by one MVNO will be built and delivered for all users.
Best of all, VNOnDemand Analytics is available for less than the cost of a data scientist.
Learn more about VNOnDemand Analytics >>
Read our 'Insight and Data Visualisation Tools for MVNOs: Build or Buy?' whitepaper, which includes a review of VNOnDemand Analytics by MVNO Consultant James Gray >>