The past 18 months have been a regulation rollercoaster for the telecoms industry. The Digital Economy Act (DEA) received Royal Assent in April 2017 and many of its clauses are now law. Just two months later, in June 2017, the Roam Like Home regulations came into force, followed by the GDPR in May 2018. Hot on the heels of all this new legislation is the next provision of the DEA – spending caps for mobile phones – which will come into force on 1st October 2018.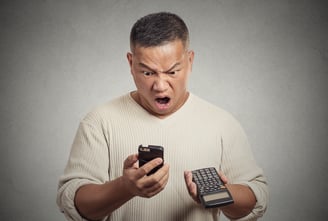 The purpose of this provision is to prevent overage costs which may result in bill shock. Large, unexpected bills have the biggest impact on vulnerable consumers, so Ofcom advises that service providers should prioritise these customers when implementing spending caps, followed by all other consumers, then SOHOs, smaller SMBs, larger SMBs, and finally enterprises.
The requirement to offer post-paid customers the ability put a spending cap on their mobile bills will have a huge impact on the telecoms industry. Customers will be able to specify a billing limit and their service providers will not be able to charge them for any usage over this amount, and they must notify them when they are nearing the limit.
When a customer reaches their billing limit for a particular service, whether it be voice, text or data, the service provider will be able to cut off the customer's access to that one service, with the exception of non-chargeable numbers, such as calls to the emergency services. If the customer has not yet reached the limit for their other services, the service provider must allow their access to these services to continue.
It is important to note that whilst service providers are permitted to cut off the customer's service when they reach their billing limit, they are not obliged to do so; they just cannot charge them for any usage over the limit. For service providers with a real-time charging solution, it is easy to notify customers when they are nearing their limit and then disconnect them, or degrade their service, when they reach the limit. However, service providers without real-time charging will struggle to do this on time, meaning that they are likely to incur network costs that they cannot pass on to the customer.
But the benefits of real-time charging aren't limited to preventing revenue leakage; providers that offer a customer care app can encourage customers nearing their spending limit to purchase bundles to tide them over until the start of the next billing period. This means that as well as avoiding unnecessary revenue leakage, they can also generate additional revenue that, after 1st October 2018, would not otherwise have been realised.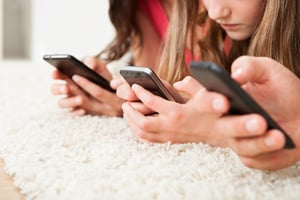 Real-time charging and a customer care app enable service providers to create personalised bundles that better meet each customer's needs, and that they can purchase easily with just a few taps. For example, if a customer normally burns through 8GB of data each month, but they have already used almost all of their data with one week of the month left, offer them 2GB of data. Or better yet, if you have an analytics package, steer them towards building their own bundle. A perfectly tailored bundle with no unexpected overage costs will result in happy customers who are less likely to churn.
Service providers that do not have real-time charging may have to increase the price of their standard plans to offset the additional network costs that they cannot recover, making them uncompetitive. If they also lack the ability to create flexible plans for their customers, they are doubly disadvantaged and their customers will be more likely to churn.
An example of a service provider that has experienced phenomenal success as a result of its real-time charging and flexible plans is UK MVNO iD Mobile. Launched in 2015, iD Mobile contracted 335,000 subscribers in its first 15 months and today has more than 800,000 subscribers. iD Mobile's customers can easily personalise their plans, view all charges, set spend limits and share balances. Read the iD Mobile case study to learn more >>
iD Mobile is built on an integrated end-to-end digital platform, powered by MDS Global's VNOnDemand, which offers real-time management of the customer experience. But our capabilities aren't limited to MVNOs; with our B2BonDemand solution, we can facilitate real-time customer management for B2B and enterprise service providers too. These businesses regularly work with multiple parties, so having real-time cross-stakeholder transparency enables them to make decisions more quickly, minimising connectivity issues and revenue leakage.
So, with just a few days to go until the new legislation comes into force, now is the time to act. Learn more about our revenue management capabilities, or contact us for more information.