CSPs make most of their IoT revenues from selling connectivity, yet according to Ovum[1], connectivity represents just 10-15% of all IoT revenues. In addition to this, premium connectivity such as GSM mobile represents a small proportion of IoT connectivity, with Wi-Fi and LoRa being more popular alternatives. This means that CSPs are likely to be missing out on more than 90% of IoT revenues - a huge amount to forgo at a time when many are failing to achieve their revenue targets.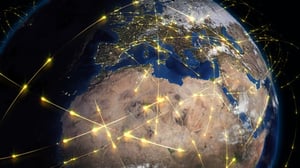 Of course, the value of IoT connections will increase over the next few years as the number of devices increases, so CSPs' 10% share will be worth more, but revenue growth will decline due to falling connectivity revenue per device. This decline has already begun – for example, 1NCE, an IoT platform provider invested in by Deutsche Telekom, offers a 10-year M2M SIM for a one-off fee of just €10.
Gartner predicts that by 2028, the total value of IoT connections for enterprise and automotive IoT will be just short of $81 billion[2]. If this connectivity value represents between 10% and 15% of all IoT revenues, then the total market will be worth between $540 billion and $810 billion. To take advantage of this valuable market opportunity, and turn the tables on their declining revenue growth, CSPs should consider becoming IoT lead enablers.
But what exactly is a lead enabler? Put simply, a lead enabler builds and oversees the IoT service environment (the platform and application, network and connectivity, devices, other ecosystem elements, field operations and the monetisation engine) for the IoT enterprise throughout the design, build and operate phases of the project. IoT enablers generally sell this service to the IoT enterprise as a recurring operational expense.
Read our IoT Commercialisation Playbook to learn more about the lead enabler role >>
But CSPs aren't the only businesses exploring the IoT enablement market. In fact, they are already behind the curve – Ovum research has found that just 11% of enterprises use a CSP as the lead enabler for their project, instead opting for an IoT MVNO, SI (system integrator) or vertical IoT specialist. Some IoT enterprises fill the role in-house, but according to Gartner[3], by outsourcing lead enablement, they can achieve a 60% faster time to solution and 30% lower total cost of ownership.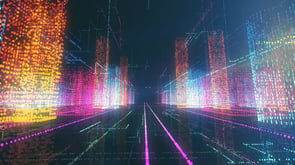 CSPs have a distinct advantage over their IoT enablement competitors as they are used to selling and operating critical services as a long-term, assured service. However, they often lack the agility to sell the whole service, so may take a partial step into lead enablement. Those that want to become full lead enablers will need to develop their own capabilities and network of suppliers so that they can act as a one-stop IoT enablement unit.
For CSPs choosing to take this approach, MDS Global's IoTMonetised solution can provide the agility necessary to manage the monetisation aspects of lead enablement. With IoTMonetised, CSPs can offer their IoT enterprise customers commercial flexibility, network and outcome pricing-per-application, bill-on-behalf-of capabilities and multi-partner settlement. It also enables vertical specialism, which is ideal for CSPs taking their first steps in IoT enablement.
Read the IoTMonetised Datasheet to learn more >>
Ready to get your share of the $810 billion IoT market? Contact us >>
[1] IoT Viewpoints 2019, Ovum, https://ovum.informa.com/resources/product-content/iot-viewpoints-2019
[2] Gartner, 2019.
[3] Market Guide for Managed IoT Services, Gartner, https://www.gartner.com/document/code/316529?ref=ddisp&refval=316529