It is well documented that consumers are becoming increasingly reliant on connectivity. As a result, your customers may place a higher value on your services and be willing to pay more for them than you realise. In fact, a survey by iPass[1] found that consumers value connectivity more highly than alcohol, chocolate or even sex. The implications of this are huge, not least for poor Abraham Maslow, who will need to add an extra level to his Hierarchy of Needs.
Read our Pricing for Service Provider Success whitepaper to learn more >>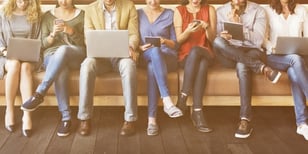 Considering that connectivity is so important to consumers, the amount they spend on it decreases year on year. Ofcom[2] figures indicate that the average monthly household spend on mobile voice and data services fell by 15% between 2005 and 2015, from £51.92 to £44.27. Despite decreasing amounts being spent on connectivity, consumers are getting substantially more for their money due to the proliferation of over-the-top (OTT) services and content, which are usually available free of charge. This means that VNOs are the real losers here as they derive no financial benefit from enabling and facilitating access to these highly valuable services, other than from data overage charges. In fact, the European Telecommunications Network Operators' Association (ETNO)[3] estimates that telcos in Europe are losing up to €100 million every day to digital disruptors and telcos in other regions.
In 2010, McKinsey & Company[4] conducted research into how much consumers were willing to pay for a range of online services compared with how much they actually paid for them, and discovered that the consumer surplus was €130 billion. They repeated the survey in 2013 and found that the consumer surplus had almost doubled to a staggering €250 billion. We can only imagine what it would be today.
So, if consumers are willing to pay more for their connectivity, why are VNOs missing out on billions of Euros each year? The answer is simple: cost-plus pricing models and price-based differentiation. These tactics have resulted in a price war that has forced VNOs to hack away at their margins to remain competitive.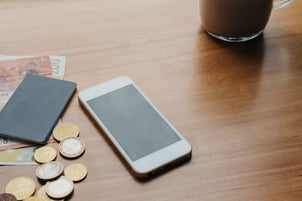 But there is a solution: move away from cost-plus pricing and embrace a value-based pricing model. Rather than trying to be the cheapest, focus on the value you can deliver and price accordingly. To do this, you need to really understand your customers so that you can create propositions that they value. Team up with OTT-players to offer free video or music streaming, or offer additional services such as broadband, fixed-line and family sharing. Upselling and cross-selling to existing customers can increase ecommerce revenues by 10-30%[5], and customers who buy several products or services from you are less likely to churn, especially if you provide a seamless customer experience.
You will have to re-educate your customers so that they understand the link between price and value, and you may lose some lower-value customers, but it will be worth it. We saw earlier that the average monthly household spend on mobile voice and data services in 2015 was £44.27, but this is only part of the picture: the average spend on all communications services (television, fixed internet, fixed voice and mobile voice and data) was £113.10, so making it possible for your customers to buy all of their communications services from you could boost your revenue by 155%.
This additional revenue will enable you to invest in the future. ETNO believe that if European telcos were to lead the way in strategic areas such as IoT and the development of pervasive high-speed networks, they could create €4 billion of value a day in the form of consumer benefits and business opportunities. So now is the time to make a decision: are you going to continue to miss out on your share of €100 million each day, or are you going to get your slice of the pie?
Read our Pricing for Service Provider Success whitepaper to learn more >>
[1] 'What's More Important than Sex, Chocolate or Alcohol? WiFi, According to a New IPass Report', iPass, https://www.ipass.com/press-releases/whats-more-important-than-sex-chocolate-or-alcohol-wi-fi-according-to-a-new-ipass-report/
[2] 'Pricing trends for communications services in the UK', Ofcom, https://www.ofcom.org.uk/__data/assets/pdf_file/0028/98605/Pricing-report-2017.pdf
[3] 'Lead or Lose: Europe is at digital crossroads, telcos can make the difference', ETNO, https://etno.eu/news/etno/2017/932
[4] 'The mobile internet's consumer dividend', McKinsey & Company, https://www.mckinsey.com/industries/high-tech/our-insights/the-mobile-internets-consumer-dividend
[5] 'Would You Like Fries With That? How to Increase Revenue, Improve the Customer Experience with Upselling', Shopify, https://www.shopify.co.uk/blog/17579484-how-to-increase-revenue-and-improve-the-customer-experience-with-upselling-and-cross-selling